Hello,
Let's assume that your studio's website is
https://awesome-studio.com
The idea is that you can have our software "linked" to your studio's domain (or whatever domain you want).
For example, you could access the software at a location as following:
But, we can't do this for you, because awesome-studio.com is yours, and we don't have access over it.
So, you will need to do this yourself by following our guide (or we can help you do this via TeamViewer or AnyDesk, etc)
First, you will have to make sure you have access in your site's CPANEL (CPANEL is the administration interface you received from your hosting - NOT the wordpress admin page)

Login in the CPANEL

Locate the DNS Zones Editor in there and open it

Chose to ADD a new DNS record of type "A RECORD"

And set informations that we will provide you when we'll discuss. And last, press ADD

For your convenience, here are some pictures showcasing the above steps:
Here's how to locate the DNS ZONES editor, in a standard CPANEL that most hostings are using: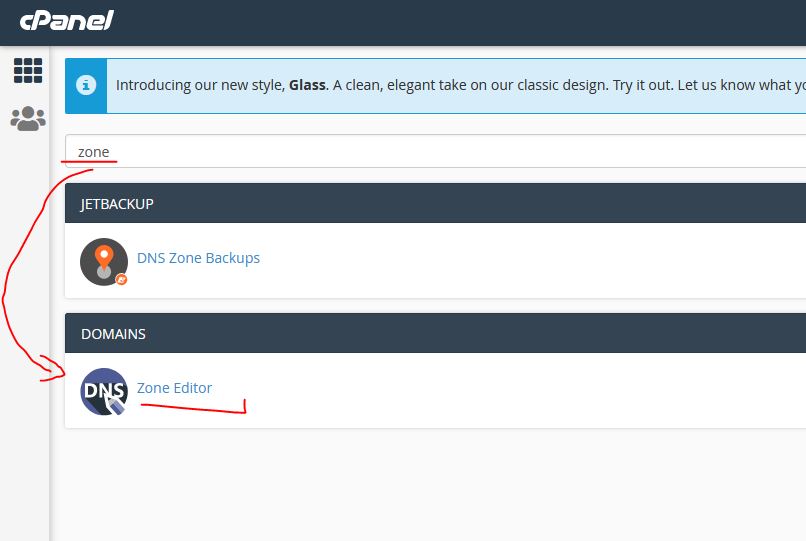 Here's how to locate the ADD RECORD button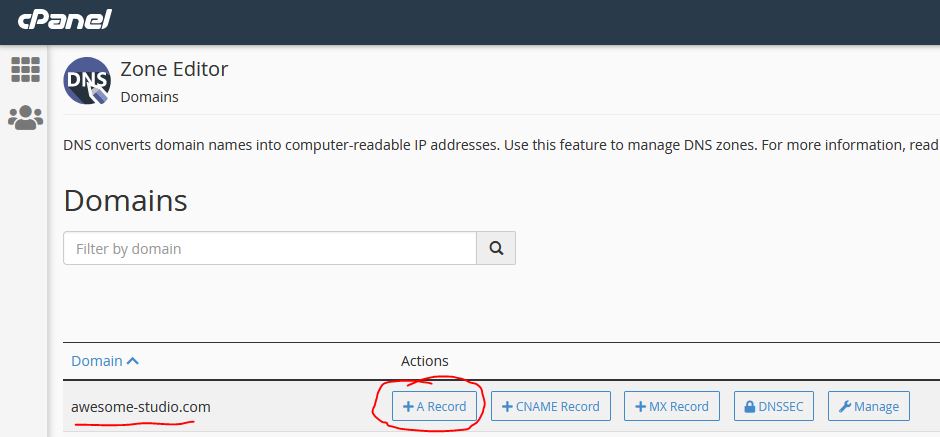 And, in case you've decided (as in the photo bellow) to use LOGIN as your choice, here's how to fill-in the data: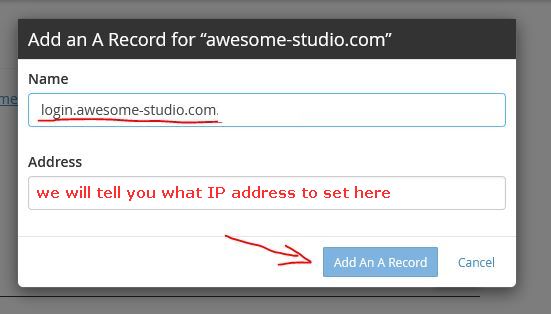 Please feel free to comment bellow, in case you have additional questions!